5-10 Solutions came about through necessity, the founder J. Maxwell Schroeder had assisted friends, family and business associates over the years in the creation of companies, entertainment venues and restaurants as well as revamping the image of established businesses. Never believing that he had all the answers he surrounded himself with people that did, and after many successful ventures established 5-10 as a means to answer any and all questions proposed to them. The consultants that work with 5-10 are all established professionals in their respective fields, and while this is not a 9-5 venture for most, we spend our time from 5 til 10 working to help our clients.
---
Where we operate.
Located in the northwest suburbs of Chicago we operate locally in the midwest.
As web developers and IT professionals we have the ability to create the web infrastructure you envision remotely. We have worked on projects on both coasts and will never turn down a project based on distance.
---
Max Schroeder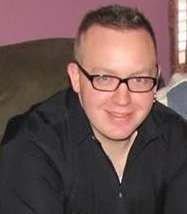 Previous owner of 2 Wine Thieves restaurant consulting, Max has worked in the top tier of restaurants as well as operating retail and web businesses with over 10 million dollars in annual sales. While not managing these companies Max can be found in his woodshop or doing community outreach.